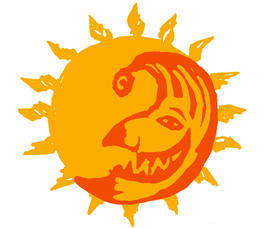 Beautiful Days Festival Update
Final announcement date, Campervan Passes, Frank Water & Public Transport.....
We will be announcing our Friday headliner, final few acts for The Main Stage & The Big Top, full line-up for The Rebel Tent, comedy in The Theatre Tent and line-up in The Bimble Inn on SATURDAY 30 JUNE. 

In the meantime, congratulations to ska, punk and grunge band Hush Mozey and four-piece punk blues band Savage Underdogs who were chosen by the Levellers to play at the festival. Thank you to all the artists who applied, we were overwhelmed by the number of applications.

They join artists already announced for this year including Manic Street Preachers, Shed Seven, Feeder, Levellers, Gogol Bordello, Suzanne Vega, Calexico, British Sea Power, Richard Thompson Electric Trio, Vintage Trouble, The Wildhearts, Eric Bibb, Jazzie B & loads more. Full line-up here http://www.beautifuldays.org/lineup/ 

Even though we've added a new field this year to accommodate more campervans they are now CLOSE TO SELLING OUT with less than 100 left. All tickets for sale in our shop

All festival information can be found on our website http://www.beautifuldays.org or please feel free to email or message us via social media if you have any queries.

BD HQ X
The Bus timetable from Exeter to Escot has been confirmed - buses will run on Thursday out to site, through the day on Friday and then back on Monday. 
There is also a free shuttle bus that runs between Feniton Station and the Red Gate (you cant enter on foot through Blue Gate).
If you're driving, we've linked up with 
GoCarShare
if you're looking for a lift or to offer space. All travel info for cars, trains, buse and taxis here 
http://www.beautifuldays.org/about/travel/

Very happy to welcome FRANK WATER to be part of Beautiful Days this year. They will be providing free refills of filtered, chilled water for all festival-goers who choose to buy either a Frank Water wristband (if you have your own bottle) or a Frank refill bottle.

You refill throughout the weekend from one of their fixed Refill Marquees or from the roaming FRANK Tank. They'll be operating all day until 9pm on Thursday, Friday, Saturday & Sunday They donate 100% profit from their Festival Refill Service to charity. More info about them here https://www.frankwater.com/freefill/
---