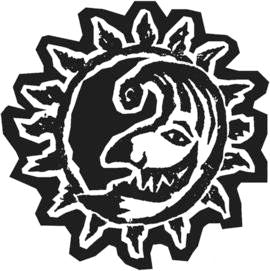 Levellers News March 2014
Levellers News March 2014

Beautiful Days 2014 Line-up
Levellers Live
Levellers Membership On The Fiddle
Free Tickets for Graauwrock
3 New Singles Coming Soon

Beautiful Days 2014

First Acts Announced For Beautiful Days 2014 Include Steve Earle & The Dukes, Seasick Steve, Levellers, Jimmy Cliff, Dead Kennedys, Seeed, Bellowhead, Tinariwen, Paul Heaton & Jacqui Abbott, Reverend & The Makers, Public Service Broadcasting, The Undertones And Many More... 

Grammy Award-winning American musician, actor, author and legend Steve Earle with his band the Dukes will headline Friday night at Beautiful Days. The left-wing songwriter and guitarist, whose 'outlaw' status is legendary, has one of the most distinctive voices in American music. Veteran American bluesman Seasick Steve whose most recent album Hubcap Music featured guest appearances from Jack White and John Paul Jones will headline Saturday night and festival founders, Brighton folk-rock band Levellers, will close the 2014 event on the Sunday night.
They will be joined in Devon in August on the main stage bill by Jamaican reggae legend Jimmy Cliff, American punk band Dead Kennedys plus the massive Germany reggae ensemble SEEED,  Paul Heaton & Jacqui Abbott, reggae collective Easy Star All-Stars performing Dub Side of the Moon, The Undertones, festival favourites Dreadzone, anarcho-punk band Culture Shock, indie band Reverend & The Makers, reggae-influenced punk rock outfit Ruts DC, unique musical duo Public Service Broadcasting, Cornish singers Fisherman's Friends, Skinny Lister, The Computers, Chris T-T & The Hoodrats, Orphan Boy, Rusty Shackle and Treetop Flyers.
Headliners in The Big Top include the UK's top folk big-band Bellowhead and Saharan blues troupe Tinariwen. They are joined on the bill by folk rock pioneers Steeleye Span, African-American string band Carolina Chocolate Drops, Westcountry folk singer-songwriter Seth Lakeman, Adrian Edmondson's folk-punk band The Bad Shepherds, Irish folk singer Cara Dillon, Britain's most famous saxophonist Courtney Pine, Brussels-based multi-ethnic band La Chiva Gantiva plus 3 Daft Monkeys, Beans on Toast, Ferocious Dog, Kim Churchill and Zervas & Pepper.

The Little Big Top will play host to Stanton Warriors, Matrix & Futurebound, Adrian Sherwood, Drumsound & Bassline Smith, Mad Professor, Bronzehead, Moody Boyz, Simian Frenzy, Mr Nice, Elle & The Pocket Belles, One Shot,  Carnevala, Josh Flowers & The Wild, DJ Ambiessence, Harry Vinnicombe, Lewah, King Farmer, Maxii P, Jessica Joy, Ragadee, Jonny G plus The Silent Disco with Ritchie Rundle,  Benny, Lex,  Lee and Farmer.

The last remaining acts for the main stages will be announced over the coming months with full line-ups for The Bimble Inn, The Band Stand and The Theatre Tent still to come! New and unsigned acts and bands can apply now to play at the festival by submitting details here www.beautifuldays.org/artistsubmissions/. Applications for traders and caterers are also open now and you can get application forms by emailing info@beautifuldays.org.

Adult Weekend Camping Tickets are £130, 10 to Under 16's Weekend Camping Tickets £60, 5 to Under 10's Weekend Camping Tickets £30, Under 5's Weekend Camping Tickets £5, Car routing/parking tickets £15 and Campervan tickets £40. All tickets are subject to booking fee. There are no day tickets available. Weekend Camping Tickets allow access from Thursday at 2pm and allow the holder to camp on Thursday, Friday, Saturday and Sunday night. Tickets are available to buy from www.beautifuldays.org/tickets
www.beautifuldays.org www.facebook.com/beautifuldaysfestival
Levellers Live

March
Fri 14 - Mark Chadwick solo - The Brass Monkey
Hastings info@thebrassmonkeyhastings.co.uk 01424 443075
Fri 21 - Mark Chadwick solo - The Barrel House Ballroom
Totnes www.barrelhousetotnes.co.uk 8pm Tickets
April
Fri 18 - Mark Chadwick solo - The Talking Heads Southampton Tickets 02380 678446
Sun 20 - Drunk In Public Drunk In Public (Mark, Jon, Simon & Rev Hammer) - HAREFEST Harefield Hall North Yorkshire Tickets 01423 715840/711429

May
Thur 29 - Levellers - GraauwRock Graauw Netherlands
June
Sat 7 - Levellers - Gladiolen Festival Belgium Tickets
Sat 14 - Levellers - Behind The Caste Sherborne Castle Dorset Tickets & Info
July
Fri 11 - Levellers - Cheese & Grain Somerset  01373 455420
Sat 12 - Levellers - Garforth Arts Festival Leeds Tickets

Levellers Highlands Tour
Tues 15 - Lemon Tree Aberdeen Tickets 01224 641122
Wed 16 - Clickimin Leisure Centre Shetland Tickets 0844 844 0444
Thur 17 - Fusion Orkney Tickets 0844 844 0444
Fri 18 - The Assembly Rooms Wick Tickets 0844 844 0444
Sat 19 - Hebridean Celtic Festival  Outer Hebrides

August
15-17 - Beautiful Days Festival Escot Park Devon 15-17th August
Beautiful Days is the Levellers' annual 15,000 capacity family-friendly weekend camping festival Tickets
Fri 22 -  Galtres Parklands Festival, Duncombe Park North Yorkshire


Links for tickets and info on all live dates here
On The Fiddle Levellers membership

Join now to receive a limited edition Levellers On The Fiddle t-shirt and discount on Levellers merchandise at our website

Members are entitled to discount on the cost of an adult ticket for Beautiful Days 2015 - the discount period for this year ended on 31st December.

Find out more about On The Fiddle Levellers membership
Free Ticket For Graauwrock

We have 50 free tickets for Graauwrock on 29th May to give away to the first 50 people to order something from the shop on the Levellers website - excludes music downloads and Beautiful Days tickets .
Choose your merchandise then enter Graauwrock in the voucher code box at the checkout before entering your card details. We'll post your ticket with your order.
3 New Singles Coming Soon

The band have been in the studio recently collaborating with the likes of Frank Turner & Billy Bragg which is all very exciting.  In the meantime, look out for THREE limited edition singles we are releasing for Record Store Day on 19th April.
1 - To celebrate 25 years since its release, the original Carry Me EP will be available as a numbered 12".
2 – A double A side 7" single of Dirty Davey. The original McDermott's 2 Hours version on one side; a Levellers version on the other
3 – A brand new single from Levellers frontman Mark Chadwick
 More news in the next week.
---