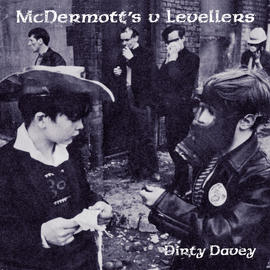 McDermott's 2 Hours/Levellers - Dirty Davey
McDermott's 2 Hours v Levellers Dirty Davey Available for the first time as 7" single on 19th April. This uplifting, floor-stomping tale of death in police custody hasn't lost any of its relevance in the 25 years that have passed since it first saw the light of day.
The 'other side' of this double A sided single is a Levellers live version taken from their 2006 Chaos Theory album.
---