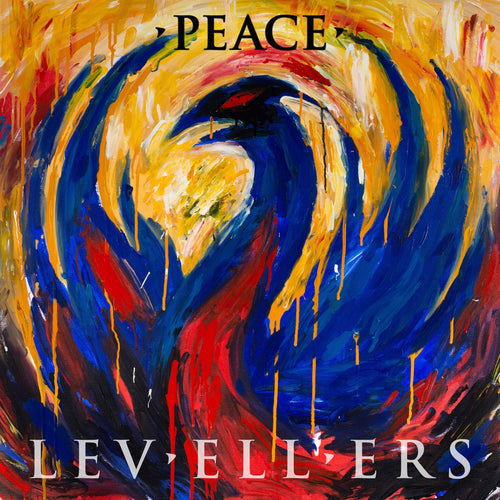 2020
PEACE
On The Fiddle Recordings
Released during the first lockdown in 2020, PEACE was the Levellers' first Top 10 album in nearly 25 years.
Hailed by critics as a return to form, the album includes Generation Fear, Food Roof Family and the stunning Four Boys Lost. 
JEREMY: It took a long time to write but it was worth it. I think the first lyrics were written around 2014-15 with several attempts at recording.
After a couple of years we had almost 30 songs which we put aside to work on the Collective album/tour … then we kinda forgot about them + convinced ourselves they weren't any good.
It took adding Sean Lakeman into the mix again to see the wood for the trees. He trawled thru everything, got us into the Metway and the songs started to come together quite quickly.
Some we just used our original demos - Food Roof Family/Our New Day… we just re-recorded the vocals + some of the instrumentals. Others we played from scratch, updating them with each session.
Four Boys Lost was the first song written + recorded but the last one finished, with it going thru changes right up to the end.
Then of course we'd just started a long 'Peace' tour when Covid 19 hit + locked everything down. So this album is the only one we had to release with no tour support - amazingly it still got into the U.K. top 10, which was great for us.
"Food Roof Family"
"Generation Fear"
"Four Boys Lost"
"Burning Hate Like Fire"
"Born That Way"
"Our New Day"
"Calling Out"
"Ghosts In The Water"
"The Men Who Would Be King"
"Albion & Phoenix"
"Our Future"
"https:\/\/www.youtube.com\/watch?v=ibpQv1feIn4"