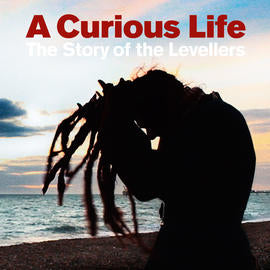 A CURIOUS LIFE DVD+CD Pre-order @ OTF
PRE ORDER A Curious Life DVD+CD 
On The Fiddle
 now to receive 4 limited edition postcards of stills from the film.
These are limited to pre-orders only - your DVD will be delivered between Fri 24th April - Monday 27th April.
Contents
DVD
1 - A Curious Life – The Story of the Levellers; a film by Dunstan Bruce
2 - Deleted scenes (Including Levellers at the BBC Folk Awards + former NME journalist Andrew Collins' charming and apologetic re-reading of his notorious Levelling The Land review. 
3 - Rare archive material (Beat The Blues benefit gig @ The Gloucester, Brighton, October 1988 + Live at The Richmond, Brighton, September 1989 + Live at Glastonbury 1992)
CD – Live In Dublin (Acoustic performance from St. Patrick's Cathedral, January 31st 2015)
---