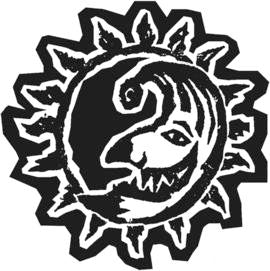 Beautiful Days Line-up and theme announced!
Beautiful Days 2015 Line-up and theme announced!
Headlining Beautiful Days 2015 are Boston celtic-punk powerhouse Dropkick Murphys playing their only UK festival date this year, plus seminal Manchester legends Happy Mondays celebrating the 25th anniversary of their 1990 record 'Pills 'n' Thrills and Bellyaches' and festival founders Levellers who will close the show on the Sunday night followed by a fireworks finale.

They will be joined on the main stage bill over the weekend by festival favourites and gypsy-punk troupe Gogol Bordello, plus Scottish indie rock band Idlewild, the global rhythms of The Dhol Foundation, all-girl Norweigan multi-instrumentalists Katzenjammer, Swedish ska-punk outfit Hoffmaestro, folk pop duo Hudson Taylor, audio-visual dance collective Slamboree and the folk hip-hop collective Coco and the Butterfields. The festival also welcomes back 2-Tone veterans The Beat, plus Dizraeli & The Small Gods, Californian ska-punk band Mad Caddies, Australian multi-instrumentalist Kim Churchill, psych-rock quartet Syd Arthur, reggae-dub band The Skints, Birth of Joy, The Sundowners and CC Smugglers.
Headlining on the festival's Big Top stage are former Dr Feelgood guitarist and Blockhead Wilko Johnson, plus the irresistible entertainment juggernaut that is The Ukulele Orchestra of Great Britain and an exclusive performance 10 years on from its premiere at Beautiful Days 2005 of the musical story of John Lilburne - Rev Hammer's Freeborn John featuring Maddy Prior, Kathryn Roberts, Sean Lakeman, Rory McLeod, Phil Johnstone and members of the Levellers. Also appearing on The Big Top stage are Scottish singer-songwriter Eddi Reader, plus a mash-up of music and comedy with Rich Hall's Hoedown, the spellbinding dreadlocked Irishman Duke Special, the critically acclaimed up and coming Jack Savoretti, high octane Celtic dance sensation Peatbog Faeries and alt-folk band The Moulettes. They are joined on The Big Top bill by Rory McLeod, plus the unique and joyful Keston Cobblers Club, skiffle favourites Hobo Jones & The Junkyard Dogs, folk duo Philip Henry & Hannah Martin, solo acoustic musician Gaz Brookfield, British blues/grunge band Kill It Kid, She Makes War, Levellers Acoustic and a screening of 'A Curious Life' - a film about the Levellers rise to fame in the 1990s.
The Little Big Top will play host to Mistajam, The Mouse Outfit, Prince Fatty Soundsystem and Dub Colussus Soundsystem plus TC, Chris Tofu, Dutty Moonshine Big Band, Backbeat Soundsystem, Mr Nice, Ben & Lex, Astralasia, Lewah, Insomniax, Lionstar, Catalyst, Solar Wolf, DJ Ambiessence, DJ  Farmer, Old Man's Corner, N.U.M.B., Don Johnston, Sacred Geometry Band, DJ Shiny Beast, Glissando Guitar Orchestra, MCs Johnny G, Jay Tuns & Westman and the Silent Disco.
 
The festival's seated Theatre Tent welcomes the bizarre and sensational Circus of Horrors, plus L'Hotel performing 'Circo Rum Ba Ba', the absurdly comic and acrobatic Une Femme Exposee performed by Abigail Collins, Just4Funk's breaking BBoys dance show and Boppin Bunnies' interactive music shows. Physical comedy theatre company Le Navet Bete return to perform 'Napoleon' and Entertainingly Different are back with their Rise n Shine workshops and Traditional Tales show.
The Sunday theme for 2015 is THIS GARDEN.......think flowers, hedgehogs, butterflies, trees, bumblebees, weeds, birds, gnomes....full outfits or accessories, its up to you. The site art and other elements of the festival will be influenced, as usual, by the theme.
 
The line-ups for the last two stages, The Bimble Inn and The Band Stand, will be announced in the coming months.
---