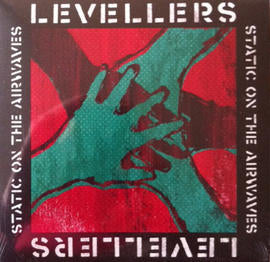 Download Static On The Airwaves Deluxe for £7.49 until 27th March
Static On The Airwaves MP3 - Levellers' 10th studio album Deluxe Edition.
Download for £7.49 until 27th March
This version includes the following extra material
Bonus tracks not available on the CD ('Going Places' & 'Ways We Have Won')
Videos
'Truth Is'  & 'Jeremy Cunningham's Tales From The Turntable'  
(Jeremy, at the band's Metway Studio explains the story behind each song whilst struggling with modern technology!)
Digital booklet including variations of the album cover & band photos
Plus a special Visualiser - click "PLAY" from the 'iTunes LP' menu to see many famous faces joining the band in a celbrity riot.
---