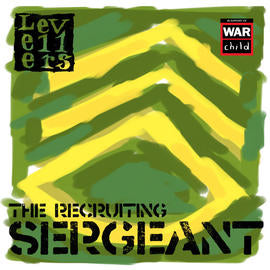 New Single - Recruiting Sergeant
New single from Static On The Airwaves
The Levellers release their new EP The Recruiting Sergeant in support of War Child on 5th May. Four of the band's most poignant anti-war songs are featured including a re-recorded version of The Recruiting Sergeant with special guests The Copper Family, Dan Walsh and Shona Kipling helping out.
Another Man's Cause, Not In My Name and Barrel of the Gun complement this release along with the original version of The Recruiting Sergeant from the new album Static On The Airwaves'.
All profits go to War Child - the charity that helps children wherever war affects them.
---