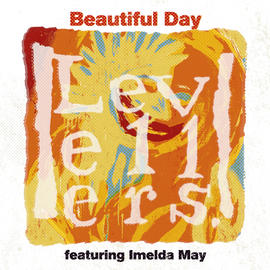 New single & Spotify EP
Beautiful Day (feat. Imelda May) is out now! Download it here. There's also an exclusive Spotify EP featuring rare and unreleased tracks here.
If you want the limited edition 7" single - go here. Or just watch the Video.
The stunning new version of the band's 1997 hit is mixed by Ruadhri Cushnan (Ed Sheeran / Mumford & Sons) and features Irish rockabilly singer, Imelda May on lead vocals and came from the initial sessions of a "Levellers and Friends" project.
Imelda joined the band onstage yesterday to perform the song publicly for the first time at the On Blackheath Festival in London.
Watch it here
Download the single here from iTunes. 
---