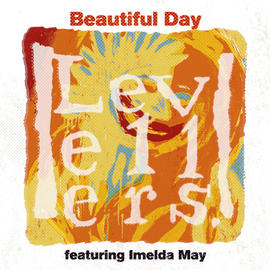 New single - Beautiful Day (feat. Imelda May)
Dowload the new Levellers single here, Beautiful Day (feat. Imelda May) is out now.
This stunning new version of the band's 1997 hit features Irish rockabilly singer, Imelda May on lead vocals and came from the initial sessions of a "Levellers and Friends" project.
Imelda's dynamic performance combined with the utopian lyrics of revolution and positivity worked so well the band wanted to release it immediately.
Mixed by Ruadhri Cushnan (Ed Sheeran, Mumford & Sons) 'Beautiful Day' is available to download as a single and video this Sunday to coincide with Levellers' performance at the 'On Blackheath' festival.
Download it here from iTunes. 
Frank Turner and Imelda May also feature on the bill. 
A limited edition 7" single (b/w previously unreleased track "Family")  is available from Monday 14/9/14 here

Video
---