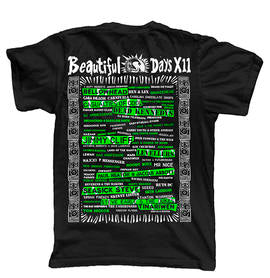 September News 2014
LEVELLERS GREATEST HITS - OUT IN THE UK 29 SEPTEMBER
Levellers Greatest Hits is out soon! Compiled by the band themselves, the Greatest Hits has all the Levellers' singles and videos from the last 25 years together on one album for the first time. Its available in three formats - 2CD/DVD Deluxe Edition, Digital Album and Digital Box Set - and features collaborations with Frank Turner, Bellowhead, Imelda May and Billy Bragg who have recorded new versions of their favourite Levellers songs. Here is rockabilly queen Imelda May's version of Levellers classic BEAUTIFUL DAY
OUT 29 SEPTEMBER, PRE-ORDER YOUR COPY OF THE GREATEST HITS NOW:
TOWNSEND - Limited Deluxe Edition Signed 2CD/DVD
TOWNSEND - Limited Deluxe Edition Signed 2CD/DVD PLUS 7" Hope St feat Billy Bragg single
AMAZON - 2CD/DVD Deluxe Edition
ITUNES - Greatest Hits Digital BOX SET inc B Sides / Rarities / Covers / Static On The Airwaves Video Album 
ITUNES - Greatest Hits Digital Album
LEVELLERS ACOUSTIC & FILM SCREENING IN GERMANY
On Tuesday 23 September Levellers will play an acoustic show in Berlin at the Lido Theatre at their German Greatest Hits album launch plus there is a screening of documentary 'A Curious Life' - the film about Levellers rise to fame in the 1990's told through the unique perspective of Levellers' bass player and artist Jeremy.  Tickets are on sale now from here
VENUE: Lido, Cuvrystr. 7, 10997 Berlin, Germany
BUY ALBUM: Levellers Greatest Hits Signed 2CD/DVD is out in Germany on 26 September 2014 order here
GREATEST HITS EUROPEAN & UK TOUR
To celebrate the release of Greatest Hits, Levellers will embark on a European-wide tour in October
and November performing some of these songs for the first time in many years with special guests THE SELECTER on all UK dates plus solo multi-instrumentalist Laura Kidd aka SHE MAKES WAR. The band play in Folkestone on 29 October and then main UK tour is from 11 to 22 November. Starting in Nottingham and finishing in Manchester.
The European tour kicks off in Germany on 30 October and will travel to Holland, Sweden and Denmark. All dates for the UK and Europe and links for tickets are available in the Live Dates section
GREATEST HITS EUROPEAN TOUR
30 Oct   COLOGNE Luxor
31 Oct   FRANKFURT Batschkapp                
01 Nov  AMSTERDAM Melkweg
02 Nov  MUNSTER Gleis
04 Nov  COPENHAGEN Lille Vega
05 Nov  GOTHENBURG Sticky Fingers
06 Nov  STOCKHOLM Debaser Medis
07 Nov  MALMO KB
08 Nov  LUBECK Rolling Stone Weekender
09 Nov  ARNHEM Luxor Live
FESTIVALS IN SEPTEMBER
Last two UK festival appearances this year for Levellers will be at ONBLACKHEATH next weekend on Sunday 14 September in South East London with Frank Turner, Imelda May and many more. And then the band will headline RAMSBOTTOM FESTIVAL on Friday 19 September in Greater Manchester. More info here www.onblackheath.com and here www.ramsbottomfestival.com.  
BEAUTIFUL DAYS FESTIVAL
Another brilliant festival with so many great performances - thanks to everyone who came and to all the artists who performed.  Please email info@beautifuldays.org with feedback and tag us in your photos online. www.beautifuldays.org | facebook.com/beautifuldaysfestival  | @BDsfestival
We ordered a few too many t-shirts this year, after selling out last year, so there are some Men's and Ladies BD2014 shirts available to buy exclusively now via the LEVELLERS SHOP! Get 'em quick.
ON THE FIDDLE & LEVELLERS MERCHANDISE
On The Fiddle Levellers Membership
Join to receive a limited edition Levellers On The Fiddle Comix tea towel - drawn by Jeremy Leveller and discount on Levellers merchandise at our website

OTF Members are entitled to discount on the cost of an adult ticket for Beautiful Days 2015

Find out more about On The Fiddle Levellers membership
New Levellers Merchandise
Keep checking the shop section of the website for new items
www.levellers.co.uk
facebook.com/levellersofficial | @the_levellers
---