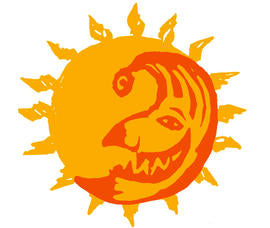 Tickets very close to selling out for the 2015 festival!
Tickets are very close to selling out for the 2015 Beautiful Days festival! 
Please don't leave it too late to get yours. No more will be made available in advance or on the gate.
American hip hop trio HOUSE OF PAIN featuring rapper Everlast, Danny Boy and DJ Lethal, famous for hits including the impossibly infectious single 'Jump Around', will play the Main Stage on Friday night at Beautiful Days.
Urban/world collective NAHKO AND MEDICINE FOR THE PEOPLE will play their first ever UK show on the festival's Big Top Stage. The socially-conscious group are fronted by Nahko - an Oregon-native born a mix of Apache, Puerto Rican and Filipino cultures. We're also delighted to welcome back festival favourites and folk legends OYSTERBAND for The Big Top Stage plus BBC Radio 2 Young Folk Awards nominees WILDWOOD KIN.
Acts playing on the outdoor The Band Stand stage this year include Athene Roberts & Tim Ashton (from 3 Daft Monkeys), The Bar Steward Sons of Val Doonican, No Limit Street Band, Steve Pottinger, Luke Daniels, , Gilli Bloodaxe, Phatt Blooard, O'Shea & O'Gaukroger, Stevie One Bloke One Mandolin, Natalie Shay, Drumscapes, Hyde & Beast and King Size Slim. Plus Maelor Hughes, Glenn Hodge Banned, Under a Banner, Parsons Lot, Sweet Chunks Band, Open Mic Sessions, John Robb in conversation with Special Guests and the 2015 Fancy Dress Competition.
They join acts already announced for the 2015 garden-themed festival including headliners DROPKICK MURPHYS, HAPPY MONDAYS and LEVELLERS plus Gogol Bordello, Idlewild, The Dhol Foundation, Katzenjammer, The Ukulele Orchestra of Great Britain, Jack Savoretti, Wilko Johnson, Eddi Reader, Rich Hall's Hoedown, Mistajam and loads more.
---