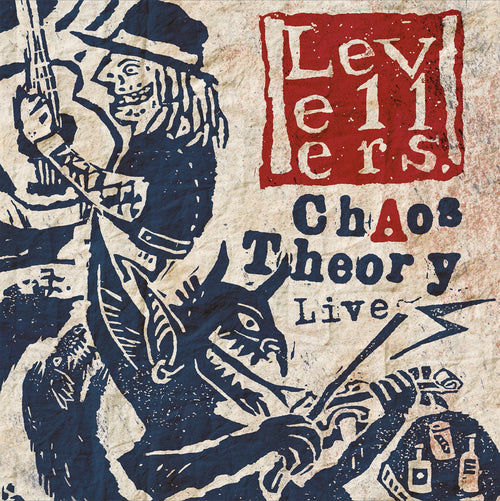 2006
CHAOS THEORY
On The Fiddle Recordings
Recorded at Reading's Hexagon Theatre in 2006, CHAOS THEORY was the first live album since 'Headlights', and featured all the band's hits and live favourites.
JEREMY: This was an opportunity to play some Truth + Lies stuff live, a bit more rock 'n' roll.
Simon went missing the day before the gig…everything was set up but he was nowhere to be seen + uncontactable. Very nerve racking.
Eventually he did show up for soundcheck - he'd been on a massive bender, needing plenty of make up for the film!
Luckily the show went well - it just took us a long time editing the footage from all 12 cameras together!
  1. "England My Home"
  2. "15 Years"
  3. "Last Man Alive"
  4. "The Road"
  5. "For Us All"
  6. "61 Minutes Of Pleading"
  7. "Wheels"
  8. "Belarus"
  9. "Beautiful Day"
10. "Elation"
11. "Men-An-Tol"
12. "Confess"
13. "Forgotten Ground"
14. "Carry Me"
15. "Dirty Davey"
16. "The Game"
17. "Come On"
18. "Riverflow"
19. "3 Friends"
20. "One Way"
21. "Liberty"
22. "Another Man's Cause"
23. "What You Know"
"https:\/\/www.youtube.com\/watch?v=tyxQYCoQ2Ig"