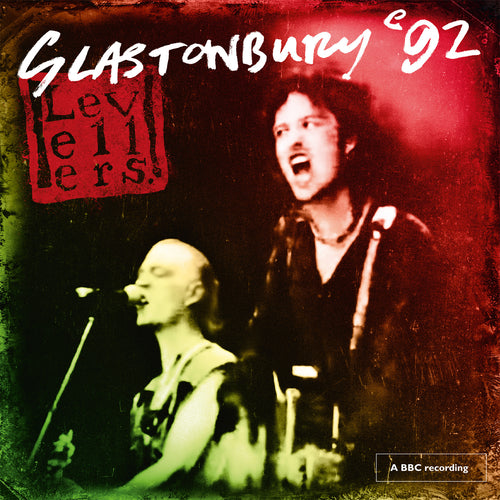 2020
GLASTONBURY '92
On The Fiddle Recordings
It was a busy time - the massive touring schedule brought about by the success of Levelling The Land over the previous two years had cemented the Levellers as one of the most in demand bands in the country
They were rewarded with a slot on the main stage at GLASTONBURY '92
JEREMY: Our first big show at the famous Glastonbury festival, nerve racking stuff!
I arrived late because the travellers' convoy had been moved 6km from the main site so I had to hitch to the site of our biggest show to date. I wasn't happy!
Then we came out to a huge crowd all in Levs shirts, ready to rock. 
It was a great, chaotic show - Mark called Michael Eavis a 'c**t' for not letting the travellers in, but he seemed to forgive us after an awkward backstage confrontation. 
Jon's fiddle was breaking up in The Game, which unnerved us. Luckily the crowd couldn't hear it and it's not too bad on the recording as Jon fixed it. So all ended well there.
  1. "The Game"
  2. "World Freak Show"
  3. "Dance Before The Storm"
  4. "The Boatman"
  5. "Far From Home"
  6. "Sell Out"
  7. "The Riverflow"
  8. "Battle Of The Beanfield"
  9. "Jig / Three Friends"
10. "Liberty Song"
11. "One Way"
12. "The Devil Went Down to Georgia"
"https:\/\/www.youtube.com\/watch?v=PelEgZ-YYq0"