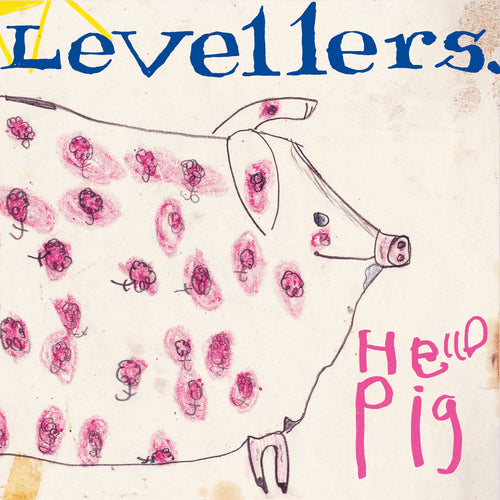 2000
HELLO PIG
On The Fiddle Recordings
Featuring the sublime hit single, Happy Birthday Revolution, the epic tragedy of 61 Minutes of Pleading and the beautiful Edge of The World, HELLO PIG was released in September 2000 to a mixed reception.
JEREMY: What to say about the mighty pig? Critics loved it, fans hated it. A complete reversal of our usual dynamic.
It basically came from us wanting a 'fresh start'. We wanted to record live in the studio and also to try some crazy arrangements. So we got a friend, Phil Johnstone to help us with pre production and writing in his Devon studio.
Our manager took the demos to Warners - who we'd ended up with by default when our old label, China Records were bought out. Our first (and only) time on a major label.
Anyway, they hated it and refused to release anything until we had 'a single'.
That's when someone had the bright idea of recording Happy Birthday Revolution, a song by our friend Rev Hammer. So we got Mark Wallis into produce and recorded the album with that track on it.
We recorded it all to tape, mixed it on 2 track - like in the 60s, all live - which was fun. There's some challenging music on there that still polarises people.
Visionary or self indulgent? U decide!
I drew the cover when I was 6 or 7, it was my old money box. 
"Happy Birthday Revolution"
"Invisible"
"The Weed That Killed Elvis"
"Edge of the World"
"Do It Again Tomorrow"
"Walk Lightly"
"Voices on the Wind"
"Sold England"
"Modern Day Tragedy"
"Dreams"
"61 Minutes of Pleading"
"Red Sun Burns"
"Gold and Silver"
"https:\/\/www.youtube.com\/watch?v=LVGSJQ52sOc"