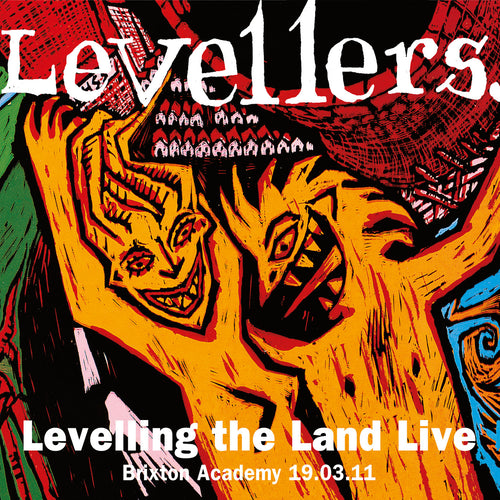 2011
LEVELLING THE LAND (LIVE AT BRIXTON ACADEMY)
On The Fiddle Recordings
The Levellers performed Levelling The Land Live in its entirety for the very first time to mark the 20th anniversary of its original release in 2011 on an extensive and sold out UK tour. 
Featuring the hit singles One Way, 15 Years and Far From Home plus The Game, Liberty Song, Sell Out, Another Man's Cause, Riverflow, Boatman and Battle Of The Beanfield, the show was followed by an extended encore of live favourites.
"https:\/\/www.youtube.com\/watch?v=dRDgZNj8lrY"