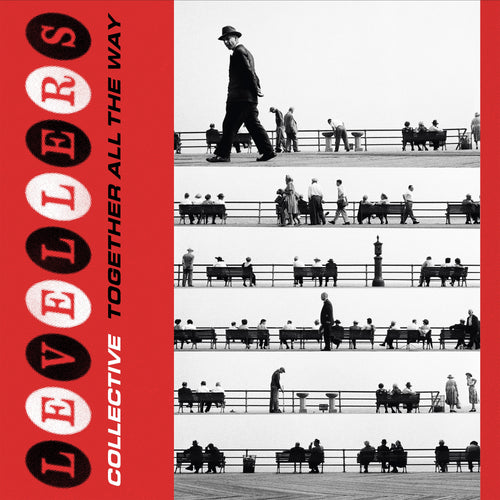 2023
TOGETHER ALL THE WAY
On the Fiddle Recordings
The second Levellers Collective album Together All The Way is available on Limited edition Red Vinyl and CD.

The last 'Collective' album was recorded at Abbey Road with the legendary John Leckie 5 years ago and resulted in their highest chart position in twenty years.

We always planned to do more but how do you top that? 




We decided on a more traditional, folk approach instead.

This time with Sean Lakeman producing and Al Scott mixing, everything was recorded live, playing through the songs until they had versions we were happy with.

It was truly a fun record to make, under the rigorous guidance of Sean. He's a musician himself, always bringing ideas and get out of jail free suggestions when we got stuck.

It's a stripped back, raw iteration of the collective with deep folk leanings. As energetic as the first one but definitely different"

We were joined again by Hannah and Ollie from the Moulettes on cello, vocals and percussion plus the mighty Dan Donnelly on his first official Levellers recording.
"The Game"
"Down By The River 'O'"
"The Cholera Well"
"Together All The Way"
"Wake The World"
"Wheels"
"Battle Of The Beanfield"
"Man O' War"
"Sell Out"
"Sitting In The Social"
"https:\/\/www.youtube.com\/watch?v=RZaBAnR-4bw"