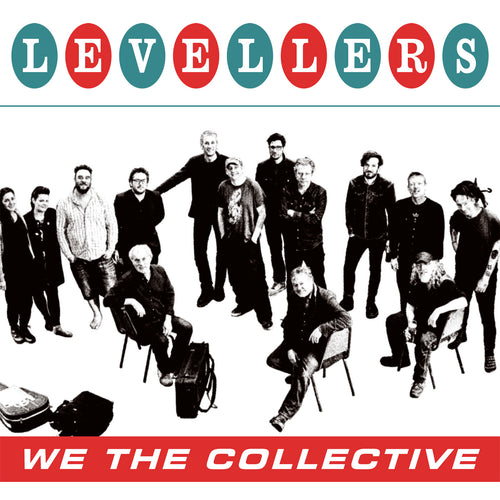 2018
WE THE COLLECTIVE
On the Fiddle Recordings
Featuring a string section and new acoustic arrangements of some of the Levellers' classic songs including Liberty, Hope Street and One Way, WE THE COLLECTIVE kicked off their 30th anniversary celebrations in 2018.
Two brand new songs complete the album - The Shame and Drug Bust McGee.
JEREMY: We got the offer to go to Abbey Road to record an acoustic album with John Leckie (Stone Roses, Radiohead, Public Image, John Lennon…the list goes on!)
We'd met John at Beautiful Days where he'd often turned up as a fan - he suggested recording live in the legendary Studio 2...what's not to love?
Jon brought in Hannah + Ollie from the Moulettes to help with arranging; adding strings + percussion.
It was pretty amazing having 11 people sometimes all playing at the same time, having to get it bang on for a good take.
But we'd rehearsed loads at Metway before decamping to London so we very rarely went over 3-4 takes which really paid off.
It was very moving playing England My Home in Studio 2 - a great experience all round.
"Exodus"
"Liberty Song"
"England My Home"
"Subvert"
"Hope Street"
"Elation"
"Dance Before the Storm"
"The Shame"
"Drug Bust McGee"
"One Way"
"https:\/\/www.youtube.com\/watch?v=eRUKW_xvEBE"
"https:\/\/www.youtube.com\/watch?v=A9JBqhMrze8"