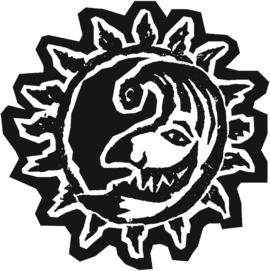 Levellers October News 2019 - Festival on sale Fri 12th Oct 9am
 
 
 

 

 

Beautiful Days 2019 on Sale Friday 12th Oct. 9am

Beautiful Days 2019 festival tickets will be available from 9am tomorrow from here

OTF Members can get £10 discount on the cost of an adult ticket for Beautiful Days 2019 until the end of November. Enter the discount code Beauty17 in the voucher code box before you enter you payment details. If you want to join now ready for tomorrow here is a link to more info Please email info@levellers.co.uk if you need any help before you buy - don't buy your tickets in a panic!

We always used to go on sale around this point and have decided to pull the on sale date forward to give us all more time for planning and booking. As we mentioned previously, we are holding all ticket prices for adults and children and are not increasing the capacity of the festival. All ticket information, prices and links are here: https://www.beautifuldays.org/tickets/

We do not have any Early Bird or Tiered pricing, the first through to the last tickets will all have the same face value. As we don't offer payment plans you should have time to save/spend as you wish and won't be worse off for buying sooner or later - should you decide to join us in 2019.

Our ethos has always been to "offer not only the best in live music today but to re-create a community spirit that many events nowadays lack. This event is about people young and old coming together and taking part in something that will be remembered for a long time." We have already booked some brilliant artists to join us next year but its early days for announcing anything just yet. We are busy planning and developing some fantastic new ideas though for site art installations, walkabout performance theatre and deciding on the theme for 2019. We have already made improvement to the site itself to speed up the entry for campervans and larger vehicles next year. And we will be opening a new gate on the Thursday specifically for cars only to allow quicker entry to the car parks and site. And, even though we had more in 2018, we will be adding even more toilets around site to try to help reducing queuing!

CARAVANS, TIPIS, BELL TENTS & YURTS
We have a limited number of Caravan Pitches available in 2019, these are available from both ticket outlets and the 8m x 8m pitches include space to park your car. Trailer Tents will no longer be able to go in the Campervan Fields, you will need to purchase a Caravan Pitch. There are no cars permitted in the Campervan Fields or Campsites. We are extending the Tipi area in Barleyfields Campsite next year. The area, which will be called The Garden, will include a limited number of Bell Tents and Yurts for hire. Information here and links to book direct with our partners https://www.beautifuldays.org/information/the-garden/

ACCESSIBILITY
Beautiful Days provides facilities and support for those wishing to attend who have accessibility requirements. If you are thinking of returning to Beautiful Days then, thank you for your continued support, I hope we can help with your needs and we look forward to welcoming you back. If you have not been to Beautiful Days before then please don't hesitate to ask for practical advice and we look forward to welcoming you to the festival. All information regarding Access at Beautiful Days is on the festival website here https://www.beautifuldays.org/information/accessibility/ and we will also be providing an Access Guide for 2019 which will have a site map specifically showing the accessible facilities on site, location of the Medical Centre and other useful information. Please email Justine at accessbd@beautifuldays.org  to receive an Application Form to apply for space in The Accessible Campsite, a free Carer/Personal Assistant Ticket or for any general enquiries or advice about Access. Please apply and enquire first before you buy weekend tickets. Please do not buy a ticket for your PA as this will not be refunded. If your application is successful then you will be sent a separate link to buy Accessible Vehicle Passes – for cars, campervans or caravans. We are pleased to be to able to offer a limited number of Caravan Pitches this year. All applications will be replied to within 7 days and best advice will be given. Space is limited in the Accessible Campsite and to ensure space is allocated fairly and efficiently we will be allocating pitches again - to try to make sure we comfortably accommodate everyone who successfully applies for space. We appreciate families have larger tents, may have more than one and so may require two pitches. The sizes/guides are not to restrict anyone attending, they are to ensure we can make the best use of the space we have. If you have specific requirements please let us know and we will do our best to help.

 
 
 

 
 

 




Levellers

On The Fiddle Membership
New Freebie from 1st July Join On The Fiddle

This year's OTF Freebie is an exclusive 7" picture disc of Liberty / Hope St featuring artwork designed by Jeremy.
Both tracks are taken from the recent 'We The Collective' album but Hope Street is a previously unreleased radio edit by John Leckie, unavailable elsewhere.   

You will also receive discounts on a range of Levellers merchandise and music. There are some offers in the member's area of the shop, just login with your membership details (username and password) to see it.
Membership discounts appear on loads of items throughout the shop.
OTF Members can get £10 discount on the cost of an adult ticket for Beautiful Days 2019 until the end of November. Enter the discount code Beauty17 in the voucher code box before you enter you payment details.

Once you have joined and your membership order has gone through you can get your merchandise discount by logging in with the same user name and password you used for your membership.

PLEASE ASK if you need any help with your membership or your discount for Levellers merchandise in the website shop info@levellers.co.uk

Check out our facebook page On The Fiddle - Official Levellers Fanclub

www.levellers.co.uk for information, tour dates, Beautiful Days tickets, Levellers music, merchandise and more
 

 
 
 

 
 

 

   

Levellers Live 2018 

 

30th Anniversary One Way Of Life Tour

THURSDAY 11 OCTOBER MALMO KB FRIDAY 12 OCTOBER STOCKHOLM Nalen SATURDAY 13 OCTOBER OSLO John Dee WEDNESDAY 31 OCTOBER BREDA Mezz Last Few Tickets THURSDAY 1 NOVEMBER AMSTERDAM Melkweg FRIDAY 2 NOVEMBER KOLN Luxor Last Few Tickets SATURDAY 3 NOVEMBER BERLIN Lido SUNDAY 4 NOVEMBER HAMBURG Fabrik TUESDAY 6 NOVEMBER PRAGUE Lucerna Music Bar WEDNESDAY 7 NOVEMBER VIENNA Szene THURSDAY 8 NOVEMBER MUNICH Technikum FRIDAY 9 NOVEMBER FRANKFURT Batschkapp
SATURDAY 10 NOVEMBER
ANTWERP De Roma Sold Out WEDNESDAY 21 NOVEMBER CARDIFF Tramshed THURSDAY 22 NOVEMBER BRIGHTON DOME FRIDAY 23 NOVEMBER BRISTOL O2 ACADEMY SATURDAY 24 NOVEMBER NORWICH UEA SUNDAY 25 NOVEMBER NOTTINGHAM ROCK CITY Sold Out More info and ticket links www.levellers.co.uk/events

 
 
 

 
 

 

Limited Coloured Vinyl Pre-Orders

We are releasing of a series of limited edition coloured vinyl albums including the never before released headline set at Glastonbury 1994. The limited-edition releases will only be available from independent stores and from the band's own On the Fiddle Levellers Website. Some of the albums have never been released on vinyl and each of the studio albums from the 90s will contain a previously unreleased live album recorded on tour at the time of release. To kick off the campaign, their two most recent studio albums, Letters From The Underground and Static On The Airwaves have been available exclusively via OTF on pink and purple vinyl respectively. Now you can pre-order the rest. Top 5 albums, Levellers (#2, 1993) and Zeitgeist (#1, 1995) will be issued as limited edition 2LP orange / yellow vinyl sets in November. Spring 2019 sees the band's next three albums released on vinyl for the first time ever. Recorded at the peak of their career, the double live album, Headlights, White Lines, Black Tar Rivers (#13, 1996), along with Mouth To Mouth (#5, 1997) and Hello Pig (#28, 2000) also get the coloured vinyl treatment. Finally, in June 2019, for the first time ever, Levellers' stunning headline set from Glastonbury '94 will be released on 2LP gold vinyl, completing the band's year of 'indies only' albums.
 
You can pre-order all vinyl here:

 
 
 

 
 

 

      
 

Levellers Merchandise Keep checking the Shop Section of the website for new items and special offers.      
---