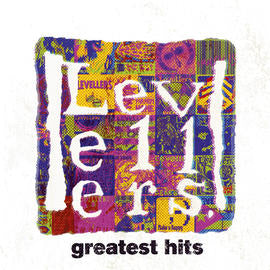 An Interview with Jeremy
Interview with Jeremy Cunningham
Written by Simon Alcock
 
Since their formation in 1988, The Levellers have pumped out a constant stream of albums, singles and live performances. They have their own festival, Beautiful Days, which they boast has no sponsorship, no branding and does not advertise and yet manages to sell out.
For 26 years they have stridently given voice to their worldview wrapped up in a series of melodies you could easily find yourself singing on the way to work. They've decided to take stock of their back catalogue and are releasing a greatest hits album which they are promoting with a tour in November. I caught up with bassist/lyricist/artist Jeremy Cunningham to find out a bit more about the band's current activity.
I started by asking how the band approached the compilation of the album 
We just decided to put all our singles on there, it was a pretty simple decision, but we did want to make things a bit more interesting. Most of the single versions of our songs are different to the album versions. We always used to, and still do, re-record singles just to make them different. We also did some collaborations to add a new dimension to it
How did you decide upon the people you've collaborated with? (Imelda May, Frank Turner, Billy Bragg and Bellowhead) 
They are people we know, people we are friends with, we like their outlook on things. We thought they'd be interesting if they worked on our material and they were up for it.
With the four tracks you've done, did you give any part of the creative process over to your collaborators and say "Here you are, do something with it"?
All of it, that was the whole thing for us. We said if you're up for it, choose a song, rearrange it and we'll be your backing band. We recorded all of it live. It was all so easy from our point of view, although it was tricky with Bellowhead, having to record 13 people live at the same time!  
Have you got any favourites amongst the collaborations?
Imelda May's vocal is so good on Beautiful Day, I've got to love that even though personally it's not one of my favourite songs of ours. It's a great pop song and I think she really brought something to it. I love the chaos of the Bellowhead one ('Just The One') and Billy Bragg's ('Hope Street') is the one that grew on me the most. I'm a big fan of Frank Turner (who did 'Julie'), there's a massive amount of commitment he brings to stuff and he's a genuinely nice guy.  
When you tour in November, you're supported by The Selecter and She Makes War. Did you hand-pick who joined you?
Kind of. There's always a pool of guys who want to do it. We personally really wanted Laura from She Makes War as she's new and we think she deserves a platform. The Selecter have played at Beautiful Days and they are an awesome live band.
With the number of tracks you've got to choose from, how will you decide which songs to include in your live set?
There's a core that we will have to do as they are the biggest hits. We rotate the other ones to keep us interested and the audience interested. We also think about the stage, the lighting, I do all the art work, so I also have to think about the backdrop 
Do the various members of the band fight the corner for certain songs and do you ever get into arguments over what you'll play?
We get into arguments all the time, but not so much over what we'll play as we rotate it. When we rehearse for a tour, we practise more songs than we need so we can keep changing it. The thing about us is we're all mates, so if someone has a strong opinion then we'll usually go with it.  
Once you've got the greatest hits out of the way have you thought about what happens to the band immediately afterwards?
We're writing a new album and have been for a little while. It's always forward, forward, forward for us. This is a Greatest Hits Tour, it's not the end!
Is there any subject matter which keeps coming up in the material you're writing?
It's conflict mainly. Now it tends to be global conflict whereas when we started it tended to be about inter-UK conflict. Mark, Simon and I write the lyrics, Jon and Matt write the music and we all arrange it
You've got your own 'Beautiful Days' event, but I can remember seeing the band several years ago at the 'V' festival on a day when you appeared to have a spat with the Manic Street Preachers. Have you got any ambitions to go back to doing any of the more mainstream festivals?
It was that 'V' festival that made us do 'Beautiful Days'. I don't know what happened with The Manics. I respect what they do and they are one of the few bands who have reached a much more mainstream audience with a left wing perspective. That's terrific, hats off to them. V98 was just an awful, horrible day. We still do Glastonbury occasionally and we do some big ones in Europe   
You've always been a band who haven't shied away from expressing your opinions. Have any of you ever thought about getting involved in politics?
No. Dirty, filthy business. We'll be on the outside for our whole lives
---