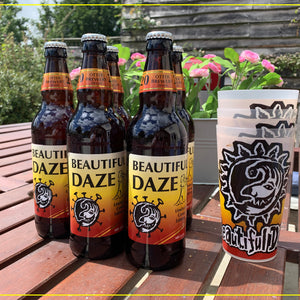 BEAUTIFUL DAYS BEER!
Limited Edition Beautiful Daze Beer!
We have teamed up with our friends at Otter Brewery to produce a very special limited edition of Beautiful Daze. Helping to support the festival and the brewery, the bottled beer is available in cases delivered to your door and with the option of including 10 Beautiful Days reusable pint cups.
ORDER NOW from the Otter Brewery Shop: https://www.otterbrewery.com/shop/beautiful-daze/
Beautiful Daze is the perfect addition to supplies for 'Beautiful Days In' if you are planning a mini celebration at home in 4 weeks time with us OR as a souvenir for BD2020. Available while stocks last, until 18 August at the latest
Tags
Beautiful Days
,
---